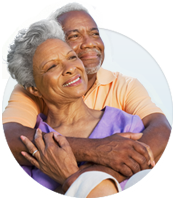 If your family had more than enough money to completely cover your funeral and other final expenses, would you feel more peace of mind? Of course you would, because you love your family and want only what's best for them. You'd never want them to be financially burdened if you passed away.
The reality, however, is that many grieving families don't have enough money to cover their loved one's funeral costs or remaining bills.
It doesn't have to be that way. The Assurant Life Guaranteed Life Insurance Plan provides guaranteed whole life insurance and the peace of mind that you've planned ahead to ease the burden of final expenses.